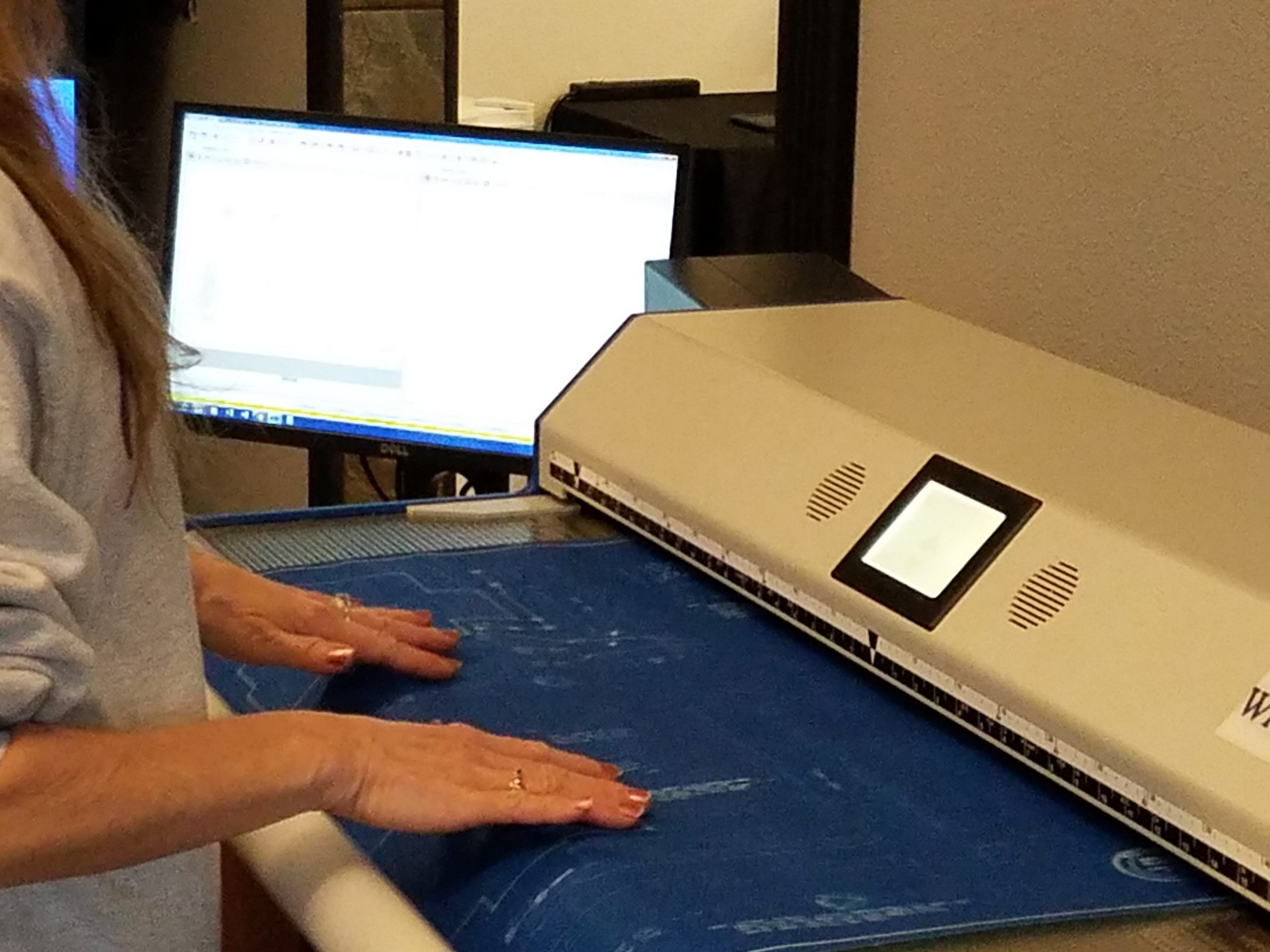 On Q has worked with us for a number of years. We had a closet full of old documents that we had no ability to organize or find quickly. Rhonda and her team were there to assist our department in scanning, organizing, and e-filing saving us time and space immediately. We will continue to use On Q and highly recommend this company and their services.
---
William
Inspection & Zoning, Wisconsin Municipality
Document Scanning Process
Project Scope
The start of any successful project is the planning stage. We will define document types, scan options, document prep, indexing, provide proof of concept and deliverables.
Logistics
On Q Solutions' employees will pack, transport, process and deliver using Chain of Custody Protocol. No need for third party services. We provide access to your source materials during the conversion process.
Document Prep
On Q Solutions can provide document preparation services such as staple removal, document repair, taping smaller documents, create document breaks and unfolding of documents.
Scanning
We offer the latest scanning technology for color or black and white images including specialty scanning for large format and bound books.
Image Enhancement
We provide image merge, redaction, inversion of images, convert dual polarity to single polarity.
Indexing
We have several options available for your project. Index from image, database lookup and zonal OCR.
Quality Control
On Q Solutions provides a 1:1 ratio comparing digital images to source materials.
Custom Exports & Delivery
We design and create custom exports for various lines of business applications. We can create Laserfiche templates and Briefcases delivered on your choice of media (usb drive or secure FTP).